Intelligent traffic systems
Modern technology gives us solutions we used to only be able to dream about! With the help of high-tech information technology, not only is a more traffic-safe society possible. In addition, the work will be more environmentally friendly and cost-effective.

Our contribution to Vision Zero
It's been a long time since we took Vision Zero to heart and made it our own. For some years now, the WHO and the UN's regional commissions have also launched a global plan for road safety until the year 2030. Read more about their unique vision here. Berlex's cloud-based software controls the devices that warn, alert, and inform road users. It could be about clarified information during road work to prevent rear-end collisions, reminding in good time about speed and lane changes and administering traffic lights and other road products with your phone from your car instead of lingering on the road.

Our cloud-based service is easy accessible - wherever you are
Whenever you are online, you have access to BerlexConnect – from any computer, mobile or tablet. The software is delivered, administered and updated by your browser. BerlexConnect is constantly evolving. New functions are continuously released as software updates and are easily handled in your browser. On our website, in newsletters and social media, we announce when updates are planned and what benefits this means for you as a user.
With the BerlexConnect app, you administrate your connected products and systems remotely as well as operate and update other features. With personal logins, several employees of the same company or depot can help monitoring and manage the operation of units world wide. The app lets you know where your devices are situated, track them in real-time, check the battery level and much more.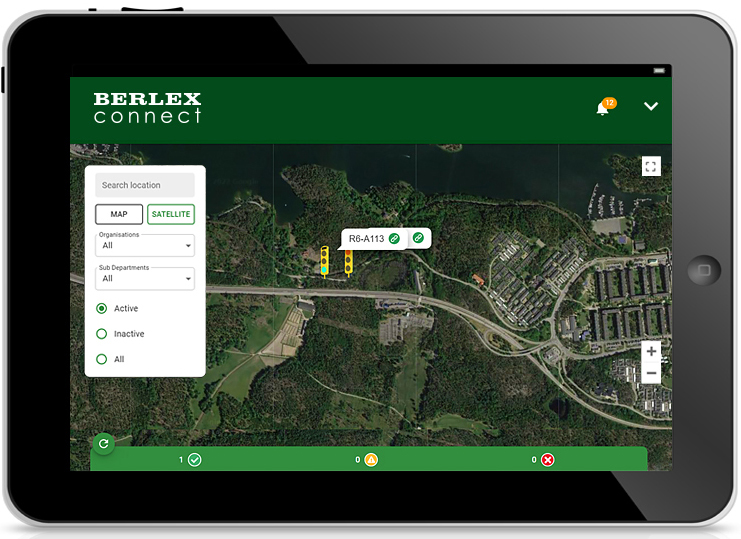 Simple administration
Administration has to be efficient and simple! We have gathered all the relevant information for you under the menu "Organization", where you will find users, your organization, and all subdivisions as well as rentals. This is also where you build the structure for your organization with an unlimited number of subdivisions. Just as useful internally as externally, not least when it comes to renting.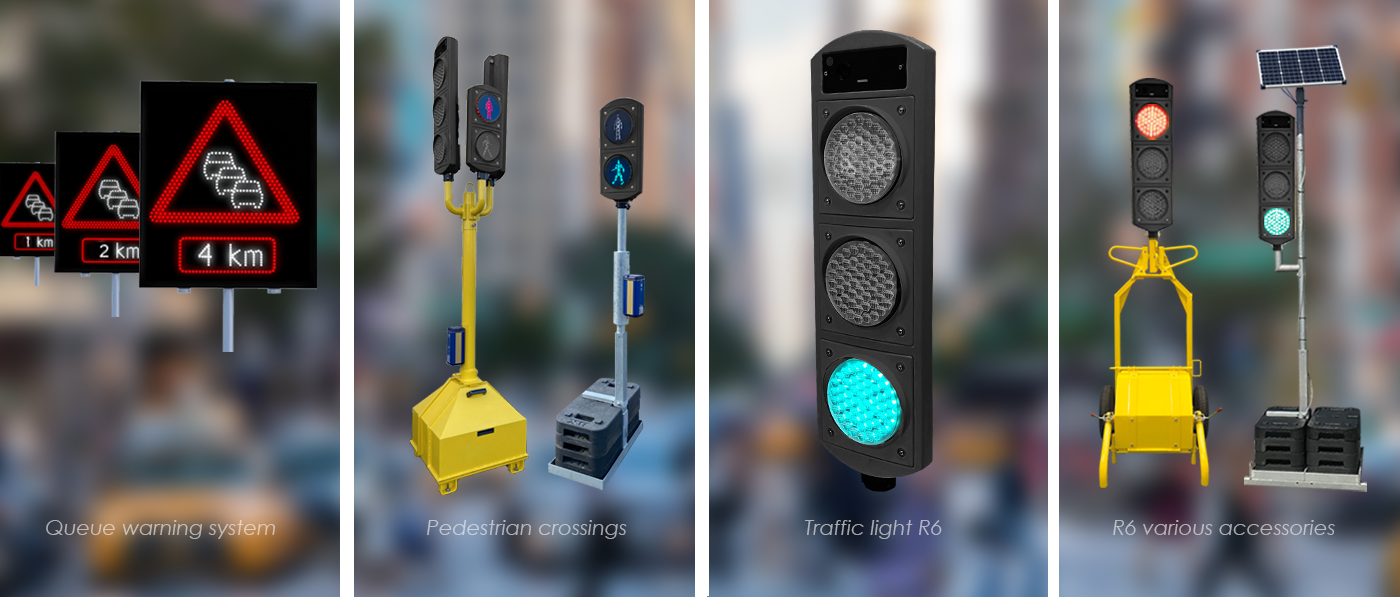 Connected products
In our connected product fleet, you will find different types of systems for traffic lights for shuttle signal and multiphase, different variants of pedestrian crossings, queue warning systems, speed reminders and other VMS signs. They all have in common that you manage them from the BerlexConnect app:
Queue warning system VMS
Speed reminders
Pedestrian crossings
Traffic lights for shuttle and multiphase systems
BerlexConnect - easily accessible and easy to use
Available from any device
Computer, mobile or tablet - if you only have access to the internet, you have access to BerlexConnect.


Real-time viewing
What happens in the view happens in reality. The app shows you exactly what variable messages are displayed in real-time.


Keeps order and order in the organization
All important information can be found in the menu under Organization. Here you will find users, your organization and all subdivisions as well as rental. This is also where you build the structure of your organization with an unlimited number of subdivisions.


Simplifies renting and lending
When you lend your products to your customers, you get a good overview of where and with whom they are. This makes it easier, not least when it's time to invoice.


Draw messages and signs directly in the app
With BerlexConnect, you only need a laptop or a desktop computer, where new variable messages are drawn directly in the app. Then just save the image in the default library for everyone in the organization to access. Of course, it is also possible to download ready-made messages or pictures from your email.


Curious to learn more?
You will find our connected products in the menu. Under each product you will find technical specifications, manuals and product sheets. Of course, you are always welcome to contact us if you have questions or need help.