Portable traffic light R6
When work requires you to stay on the road, we want you to stay as short as possible to avoid getting into dangerous traffic situations. Once you have physically placed your traffic lights, you can move to a safer place such as your vehicle, depot or office and take care of the rest of the installation from there using the cloud-service BerlexConnect. All that is required is a computer, tablet or mobile with an internet connection. No matter where you are, you can start and monitor the traffic lights and change settings, regardless of whether you have a shuttle signal or an advanced multiphase system.
Traffic lights R6 are cloud-based, portable traffic lights
R6 are cloud-based, portable traffic lights that you administer via BerlexConnect. You can easily make operational changes without going on site. Welcome to an easier and safer everyday life!
With R6 you get:

temporary traffic lights that are easy to move


support for 2G / 3G / 4G


dual SIM card slot


monitoring via mobile / computer / tablet in easy-to-use app


notifications via email and SMS


many variants of carriers and feet


solar cell as an option for extra long operating time


lockable back display


The R6 signal head is easy to carry and fits in the trunk of the car

BerlexConnect - easily accessible and easy to use
In BerlexConnect you can see where the traffic lights are placed and what the voltage status of the batteries is. You receive different types of alarms and notifications via email and SMS.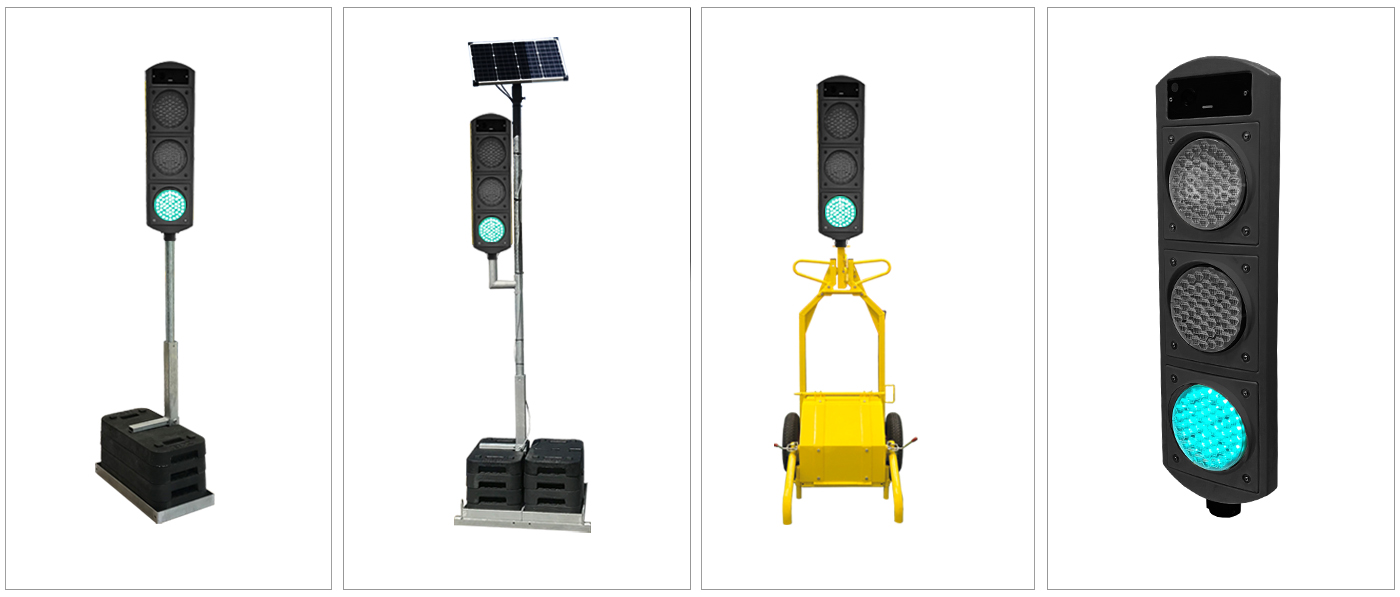 Different solutions for different projects
All projects are different. Therefore, we offer different variants of solutions so that you can choose one that suits your project. For example, we have units with adjustable support bars for ditch mounting so that your traffic lights are straight and stable. We have a trolley for easy movement and we have poles and units that hide both cables and batteries. To facilitate operation, we have package solutions with solar cells and batteries in different strengths.
How to build a STABIL base unit
The lowest base are hollow so you can hide the battery. The STABIL base unit is equipped with lifting loops if you want to crane out a finished unit, but it can just as well be picked up or apart if you are out working alone.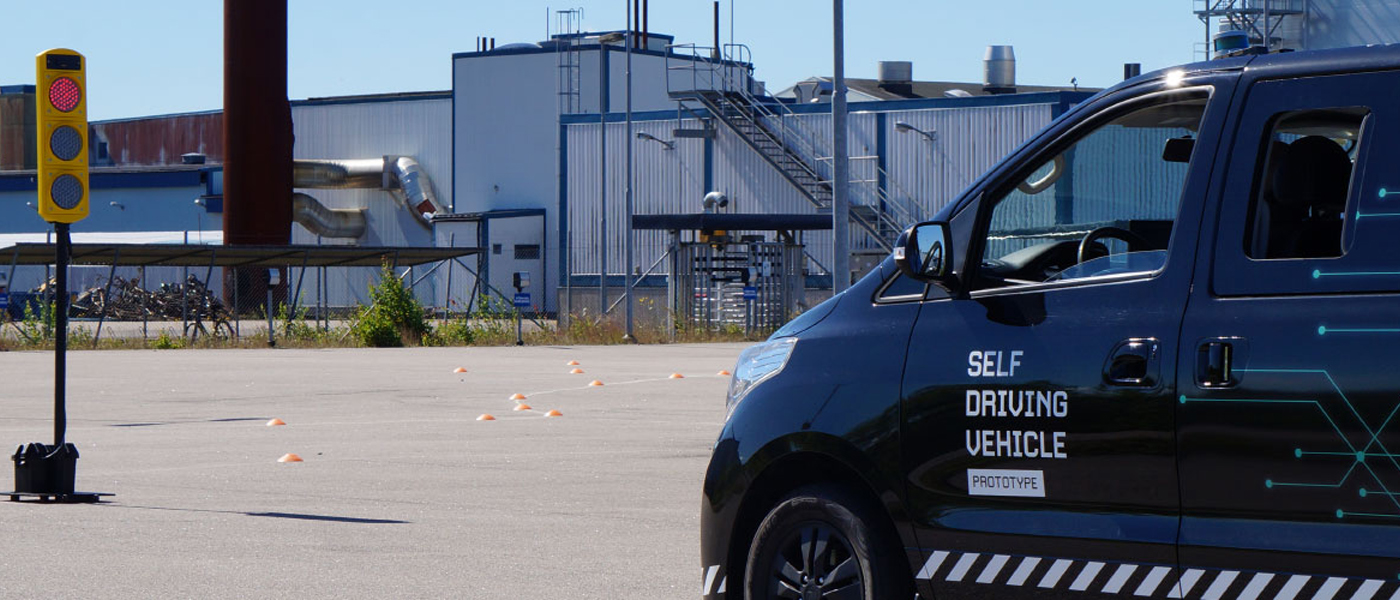 Do self-driving vehicles understand temporary traffic lights?
We tested whether our cloud-controlled traffic lights R6+ could really make self-driving vehicles understand the traffic lights and read the traffic. The experiment was successful and the vehicle adapted its driving in accordance with the traffic light. The test was carried out together with T-engineering, a subsidiary of Dongfeng Motor, which is one of China's largest vehicle manufacturers, which designs and develops control systems for the automotive industry, and which has launched autonomous prototype vehicles in Sweden.

Watch the test on our Youtube channel. Here you will also find more exciting videos, such as how to start a traffic light in 20 seconds or how to build a STABIL base unit with a hidden battery.

Our cloud-based service is easily accessible - wherever you are
Whenever you are online, you have access to BerlexConnect – from any computer, mobile or tablet. The software is delivered, administered and updated by your browser. BerlexConnect is constantly evolving. New functions are continuously released as software updates and are easily handled in your browser. On our website, in newsletters and social media, we announce when updates are planned and what benefits this means for you as a user.

With the BerlexConnect app, you administrate your connected products and systems remotely as well as operate and update other features. With personal logins, several employees of the same company or depot can help monitoring and manage the operation of units world wide. The app lets you know where your devices are situated, track them in real-time, check the battery level and much more.
Curious to learn more?
If you want even more detailed information – technical specifications, manuals and product sheets – you can find them here. Of course, you are always welcome to contact us if you have questions or need help.

Product sheet 87133-02 Traffic light R6

Product sheet 87133-03 Traffic light R6 trolley

Product sheet Stabil base unit solutions for R6 4.0

Manual - stay tuned, information is coming soon